Rie Usui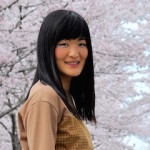 Name: Rie Usui
Department: Graduate School of Integrated Arts and Sciences
Course: Cultural Creation Course
Research Field: Tourism Geography (Wildlife Tourism) / Human-Animal Studies
Supervisor: Professor Carolin Funck

Career and Academic Background before TAOYAKA Program
After graduating from high school in Japan, I studied abroad in the United States. I obtained a Bachelor of Science degree in Evolution and Ecology as well as Anthropology at The Ohio State University. Later, I received a Master of Science degree in Primate Behavior and Ecology from Central Washington University. Much of my academic studies have focused on the topics centered on animals, specifically non-human primates. For my masters' thesis research, I conducted fieldwork at Mt. Huangshan in Anhui Province, China where a group of wild monkeys (Tibetan macaques) were subjected to tourism. The monkey park was originally established to conserve natural resources (e.g., forests) by providing alternative economic revenue (i.e., monkey park operation) to the locals of Fuxi village. For two months, I worked with a team of researchers from America and China. A subfield of Primatology called Ethnoprimatology was the basis of my master's thesis research. It takes human society into consideration when understanding non-human primate behavior and ecology. My research has particularly focused on the role of park rangers in managing monkeys and tourists. This experience inspired me to further comprehend human and non-human animal relationships in different spatial, cultural and temporal contexts.
Research Plan in TAOYAKA Program
Because I have conducted research relating to Wildlife Tourism (primate tourism is one type), I intend to continue to study in the area where animals and tourism meet. The ultimate goal of my research is to create a harmonious society for both humans and non-human animals (NHAs). By understanding people in their relation to animals, I hope to be able to find the balance in a society. With this as motivation, I would like to make a contribution to the community for mitigating human-NHA conflicts during my time in the program. For instance, Japan's aging society and population outflow have created rural communities vulnerable to problematic wildlife such as crop-raiders. I consider human-NHA conflict as one of the essential aspects that deserve attention in order to work toward revitalization of the communities. In TAOYAKA program, I plan to assess whether and how tourism can become a potential tool for alleviating problems that the locals encounter with wild animals.
Career Plan after TAOYAKA Program
I would love to become an academic if I was given a chance, but I am also open to any opportunities that would come my way. Wherever the future takes me, I wish to work internationally and contribute to the society at both regional and international levels. As for now (it has been only a few weeks since entering the program), it is the career plan that I envision but the sky is the limit. Perhaps I will discover a new ability in myself in the next couple of years during TAOYAKA program and open up a new door for my future career.