Ben K. Blevins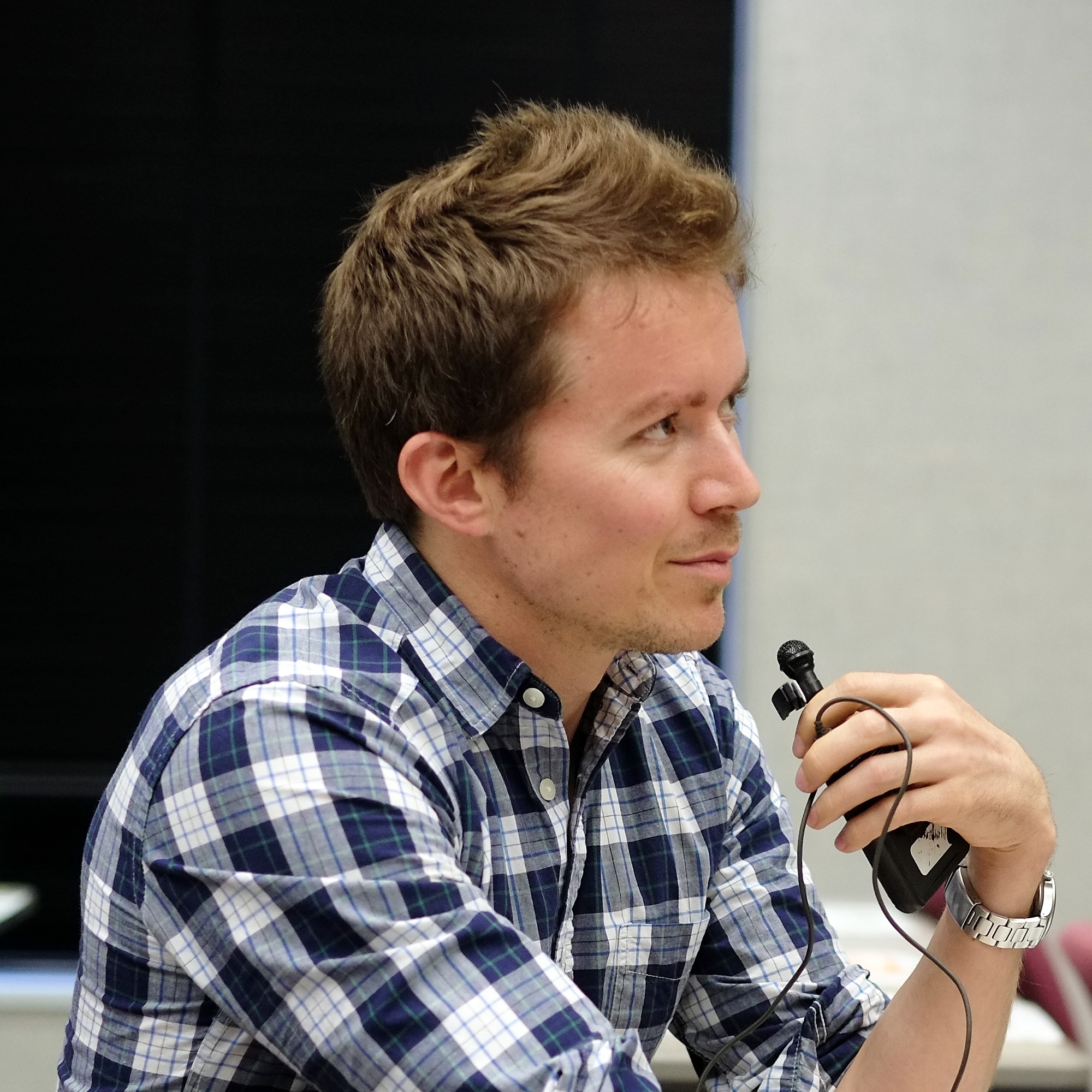 Name:Ben K. Blevins 
  Department: IDEC
  Course: Social Implementation
  Research Field: Education in Africa 
  Supervisor: Keisuke Kawata
---
Career and Academic Background before TAOYAKA Program
Prior to joining the Taoyaka Program Ben was the Country Director of an international NGO in Liberia from Dec. 2011 to July 2014, Ben was responsible for fundraising, donor relations, operations, and programmatic and financial management of partnerships with the Swiss Agency for Development and Cooperation (SDC), the World Food Programme (WFP) and the United Nations Children's Fund (UNICEF), working in the sectors of food security and education, respectively. Ben joined the NGO in August 2011 as the Food Security and Livelihoods Officer, supporting the WFP's Livelihoods Assets Rehabilitation program, rebuilding irrigation infrastructure for lowland rice farming. Ben holds a Masters degree in International Relations from the University of Wales, Aberystwyth and a Bachelors degree in Women and Gender Studies from Arizona State University. He is a Returned Peace Corps Volunteer having served on an agriculture extension in rural Ecuador. He worked with United Nations Development Programme (UNDP) on addressing human trafficking in Laos and with the Lao Red Cross on Monitoring & Evaluation for typhoon affected areas. Additionally he spent one year at the RISE Foundation in Brussels drafting policy for European rural development. Ben is an American citizen but has been living overseas since 2006.
Research Plan in TAOYAKA Program
Ben's research interest is on education in developing countries with a particular focus on Africa. He is currently co-investigating the impact of gender equality on the test scores of grade 6 boys and girls for reading, mathematics and health in 12 southern African countries using the SACMEQ III dataset. This investigation covers the test scores of more than 60,000 students and looks for correlations with the World Economic Forum's Global Gender Index (GGI), which ranks countries on metrics related to gender equality in economic participation, educational attainment, health and survival, and political empowerment. Ben and his co-author are using econometric models including ordinary least squares (OLS) and quantile regression techniques to measure the impact of the national GGI score on the test scores for individual boys and girls. It is his hope that this research can contribute to the understanding of the social and cultural influences on education outcomes to achieve a more prosperous and equitable world.  
 Career Plan after TAOYAKA Program
After graduating from the Taoyaka program Ben's plan is to apply his education to field-based implementation especially in remote areas of Asia and Africa. The fist step in achieving this will be by gaining experience at regional development headquarters to contribute at the policy level. He would like to continue to improve upon his professional understanding and experience to gather and apply field-level knowledge to where it is most needed, focusing on adding value to education and the protection and improvement of natural resources for the most vulnerable persons. This goal would add to his personal mission to return to the development sector to continue working for the realization of a more environmentally sustainable and socially equitable world.