Chau Ngoc Thai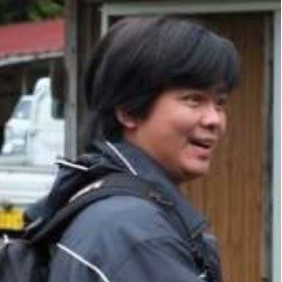 Name: Chau Ngoc Thai
 Department: Graduate School of Letters
 Course: Cultural Creation Course
 Research Field: Human Geography
 Supervisor: Kazuo Tomozawa

Career and Academic Background before TAOYAKA Program
After earning a B.A degree in Economic Geography and Regional Development from the Department of Geography, University of Social Sciences and Humanities, Vietnam National University – Ho Chi Minh City (formerly Saigon) in 2000, I started my job as an assistant researcher to the Vice President in charge of scientific research of the same university, and then a lecturer at the Department of Geography since 2003. I am much interested in research and have participated in a number research projects funded by the university and government of Vietnam with a focus on study area of South Vietnam. Through those projects, I have taken good opportunities to learn and enlarge practical knowledge and skills for my job.
Research Plan in TAOYAKA Program
I am doing a research about Vietnamese migrant workers in Japan. For decades, Japan has been facing a manpower shortage due to aging population and demographic shrinkage and low birth rates. Japan therefore has to find out appropriate ways to attract and increase the number of foreign workers to fill the employment gap in Japan's labor market, especially for smaller enterprises engaged in manufacturing, processing and agriculture who have been facing lack of labor and financial difficulties to maintain their business.
Japan's Technical Intern Training Program (TITP) is such a way. It, on one hand, aims to support and train human resources who will contribute to industrialization and economic development in developing countries through the transfer of knowledge on advanced technology and technical skills of manufacturing sector from Japan. On the other hand, it helps Japanese businesses, both large companies and especially micro, small and medium enterprises (MSMSs), promote its cultural dynamism and globalization of manufacturing processes.
In fact, both Japanese and Vietnamese governments consider TITP as a useful tool for increasing income for Japanese smaller enterprises and Vietnamese workers who come to Japan to work through TITP. Therefore, the TITP would contribute to regional development of rural areas in Japan and Vietnam respectively in the context of global competition at which each country both pursues their own aims and share mutual ones with the rest.
In addition, I do hope to have full time to focus on other research topics in Japan.
Career Plan after TAOYAKA Program
After graduating from Taoyaka Program, I will return to Vietnam and continue my job in the university. Along with me, I will bring back home valuable experiences shared from professors and fellow students who come from various countries that provide many better practical lessons for my career. I strongly believe knowledge and skills gained from international exchange will strengthen the diversities and mutual understandings and experiences and facilitate a coordinative, cooperative and collaborative network in policy making that can contribute to find out and lead to innovative, executive and appropriate ways for disadvantaged regions development around the world.