Hossain Aktar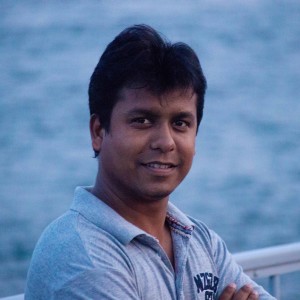 Name: Hossain Aktar
Department: Graduate School for International Development and Cooperation
Course: Social Implementation
Research Field: Rural-urban migration of Bangladesh
Supervisor: Professor, Zhang Junyi

Career and Academic Background before TAOYAKA Program
Worked as research assistant in Refugee and Migratory Movements Research Unit (RMMRU), Dhaka, Bangladesh.
Masters of Social Science (MSS) in Economics
University of Dhaka, Bangladesh
Bachelor of social science (BSS) in Economics
University of Dhaka, Bangladesh
Research Plan in TAOYAKA Program
Research Title: Does Education Motivate Migration Decision?
The study is designed on rural-urban migration of Bangladesh and the importance of the level of education on it. Actually there are many factors regarding the internal and external migration in Bangladesh: respectively income, occupation, initial wealth situation, landlessness, lack of employment opportunities, age, marital status, influence of family members, family size, availability of jobs in the migrated area etc. Here I to examine the important determinants of rural-urban migration and the magnitude of those determinants. In this perspective, this study is relevant as the level of education is one of the vital factors to induce the people to migrate internally and externally.
Career Plan after TAOYAKA Program
I hope to become a consultant on Economic Development and Policy. I also have a keen interest on Transportation Planning. I want to work in an organization like World Bank, UNDP, ILO, FAO, UNEP, UNHCR etc.