Messages
Message from Dr.Mitsuo Ochi, the President of Hiroshima University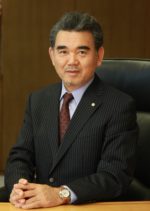 Hiroshima University has the founding principle of "a single, unified university, free and pursuing peace". It has grown into one of Japan's foremost research universities under the following five guiding principles: "the pursuit of peace", "the creation of new forms of knowledge", "the nurturing of well-founded human beings", "collaboration with the local, regional and international community", and "continuous self-development".
While modern society has achieved remarkable progress in science and technology, it faces a number of issues, including the frequent occurrence of natural disasters, poverty and regional conflicts. To tackle such challenges and contribute to peace and sustainable development throughout the world, in 2014 Hiroshima University launched the TAOYAKA PROGRAM for creating a flexible, enduring, peaceful society, a Master's and Doctoral degree program.
The aim of this program is to produce human resources who are able to create new frameworks of knowledge that go beyond conventional academic disciplines and fields of research, and send them out into society as global leaders in a wide range of areas in industry, government and academia. We aim to train leaders who can develop and implement new technologies and approaches to resolve issues in disadvantaged areas that do not have basic educational and medical services, thus contributing to multi-cultural coexistence.
"Taoyaka" is a beautiful word that expresses something supple yet strong. We look forward to welcoming students who aspire to standing up to adversity and leading the way to develop a "Taoyaka" future.
Message from Prof. Shinji Kaneko, Program Director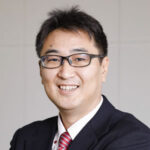 Become Tough Global Leaders in Taoyaka Program
Launched in April 2014, Taoyaka Program utilizes a multidimensional approach integrating Hiroshima University's strong areas of studies—humanities, social sciences, and science and technology. The program provides students with knowledge and skills for in-depth understanding societies and diverse cultures unique to the region of their interest/research areas.
Our students are then able to identify issues and problems specifically to these regions, develop tools using advanced technologies, and find effective solutions. Students have an opportunity to implement their innovative plans and strategies in these regions. Ultimately, students will contribute to society and play active roles in the world as global leaders.
In our program, we give more importance to student-centric and two-way communication approach. Rather than one-way teaching, students' ideas and opinions are also valued; students will play an important role in research projects. As such, project-based learning with student-centric approach is one of the important aspects of our program. Students actively explore real-world problems and challenges which provide them with deeper knowledge in their research area. Students are then able to analyze the problem, develop research questions, and suggest recommendations and solutions based on their knowledge acquired from their field work.
Specifically, our Onsite Team Project represents most of the characteristics of our multidisciplinary approach. Students team up with different fields—Humanities, social sciences, advanced technology studies, and social engineering/ developmental science—and work on challenging issues and finding solutions in disadvantaged areas. The project is expected to be unique with optimal outcomes utilizing the integrated sources, knowledge, and perspectives from students majoring in different subject-areas. The project also provides opportunity to challenge each other and develop professional attitude. Our highly experienced faculty members support the students' personal and professional growth.
This is a newly established program which provides limitless opportunities for growth and development. We look forward to welcoming students with high aspirations and strong motivation.
Message from Prof. Akimasa Fujiwara, Program Coordinator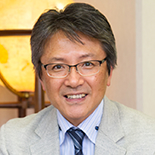 Today, the world is changing rapidly. Globalization, development of information technology, and global environmental changes have strongly influenced our modern society. Although most communities adapt and successfully deal with these changes; some of them are finding it difficult to catch up and adjust with the changes, and some are even facing a crisis of survival. In order to actualize multicultural coexistence, all communities need to be respected and valued equally. However, communities in disadvantaged areas and countries need special attention and support for developing sustainable autonomy and adaptability in order to deal effectively with the changes.
The goal of TAOYAKA program is to create a 'flexible, enduring and peaceful society of coexistence' that is capable of addressing global challenges.
To create such a society of coexistence, the regional culture must be understood and placed at the center stage of the issues. Based on that, appropriate technologies need to be developed which further add value to the cultural identity of the region. This multidimensional approach which brings together culture, technology and social sciences would contribute towards overall growth of the society.
The main aspects of this educational program are onsite education and reverse innovation. The onsite education focusses on disadvantaged regions which are facing multiple issues. These issues will provide students with learning opportunities. In particular, we focus on south Asia which is struggling with poverty and wealth disparity. In Japan, the Chugoku and Shikoku region are under our focus because of depopulation and the aging of society.
The second important aspect of the course i.e. reverse innovation encourages the value creation, product development, and system design using bottom up approach. It promotes innovation which is developed at regional level and driven by culture. It further contributes to the revitalization of disadvantaged areas.