Professional Mentors
Professional Mentors
Professional mentors participate in our program from autonomous communities in disadvantaged area, public service, organizations which conduct human resource development programs, universities abroad, and companies with leading-edge technologies. They engage in advising and evaluating our students practicaly in lectures and seminars, career support, and Qualifying Examinations.
Victorino Aquitania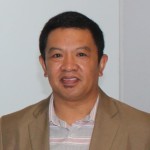 Regional Director, ICLEI, Local Governments for Sustainability Southeast Asia Secretariat
professional area: Public administration
Message: I have confidence that students of the TAOYAKA Program will become movers and shakers in their respective fields and eventually become "Change Makers" in their own country, if not globally!
David Eaton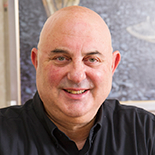 Professor, Bess Harris Jones Centennial Professor of Natural Resource Policy Studies, Lyndon B. Johnson School of Public Affairs, The University of Texas at Austin
Professional area: Consensus formation
Message: You have an opportunity to achieve excellence as professionals and scholars, as well as ethical leaders. To create a society of coexistence will require all of your creativity, your courage, your humility and your capacity to choose what is reasonable and responsible.
Begum Nurjahan
Managing Director, Grameen Shakti
Ram Prasad Dhital
Executive Director, Alternative Energy Promotion Centre (AEPC) Ministry of Environment, Science and Technology Government of Nepal
S. Paul Sumitro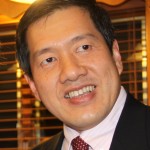 President and CEO, Smart Sensys LLC, IL
Professional area: Monitoring Engineering
Message: As prospective Grobal Leaders, TAOYAKA PROGRAM enriches you knowledge and knowhow to actualize a Co-exisperity society.
Hassan Virji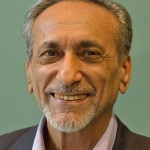 Professor, University of Maryland
Professional area: Integrated research of climatic variation risk management
Message: I hope you become "driving forces" of the Taoyaka Program and be Global Leaders fostered by the TOYAKA program. Together we can attain peaceful, and sustainable diverse society!
Takuji Okamoto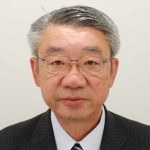 President, Keisoku Research Consultant Co.
Professional area: Metrology
Message: I would like to support students' researches, developing some infrastructure monitoring technology
Kazuyuki Kawamoto
Special Adviser, The Chugoku Shimbun Co., Ltd.
Mamoru Yamada
Manager, Micron Technology, Inc., Fab15 HR GA
Masayuki Moriyama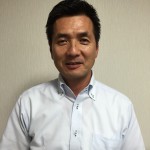 President, Vital LEAD Co. LTD.
Professional area: Transportation planning, Rural planning
Message: My doctoral research which is related to design for social implementation later became the foundation of my company. Study hard with diversity of perspectives!
Ko Fujiyama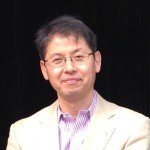 Director, Research Institute for Sustainable Community Company
Professional area: Rural Management
Message: Let's create sustainable societies from each regions!
Katsunobu Shirakawa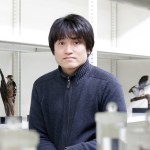 Chief Curator, Hiroshima Prefecture Kitahiroshia-cho Board of Education
Professional area: Ecology
Message: Since it's been obvious that "sustainable society" is unfeasible with centralized cities, accumulated and indigenous knowledge and culture in each area are essential. Let's study together and create a new society.
Prakash Chandra Tiwari
Professor of Geography, Kumaon Universiy, India
Professional area: Geography
Noriaki NISHIMIYA
Professor, International and Regional Studies, Hokkaido University of Education
Professional area: Construction Management, Infrastructure & Empowerment
USUI Rie
Lecturer, Faculty of Contemporary Culture, Hijiyama University
Professional area: Tourism Geography
Prof. KAKINAKA Makoto
Affiliation: Professor, Ritsumeikan University, College of Economics
International Economics, Public Choice and Policy Analysis, Banking and Financial Systems
Professional area: Graduate School of Advanced Science and Engineering, Electrical, Systems, and Control Engineering Program