PINAR TEMOCIN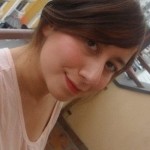 Name: Pinar Temocin
Department: Graduate School for International Development and Cooperation, Program in Development Science
Course: Social Implementation
Research Field: Civil Society Organization For Peace
Supervisor: Professor, Noriyuki Kawano

Career and Academic Background before TAOYAKA Program
My name is Pinar and I am from Turkey. My academic background began in engineering and philosophy in Turkey and Germany. After completing my university degree, I decided to pursue a career in peacekeeping and humanitarian relief, and I have had internships on politics and international relations at various institutes in Ankara, St Petersburg, and Prague. My interest and enthusiasm for numerous fields increased my awareness of some compelling political situations, and, based on that, I chose to study European Studies in Germany, which was followed by a year of Comparative Politics and Public Policy in France. I wrote my master's thesis on anti-nuclear activism against the first nuclear power plant in Turkey.
Research Plan in TAOYAKA Program
My research project focuses on the efficiency of civil society organizations regarding conflict resolution and prevention issues. Generally, I am interested in citizen organizations' capacities, grassroots peace activists, independent activists, and hibakushas (the surviving victims of the 1945 bombings of Hiroshima and Nagasaki) to work effectively for peace. Therefore, I want to initially focus on Hiroshima's peace-seeking efforts through prominent NGOs, anti-war institutes, local establishments, regional groups, and so on. In my doctoral studies, I want to expand the scope of my research and focus more on the local people and the non-violent activities of grassroots organizations by assessing the ways that local peace-building organizations have worked on behalf of peace for the Kashmiri dispute and the Israel-Palestine conflict (as case studies). I want to investigate the interactions between peace and its promoters by learning the dynamics and structure of the 'peace' perception while seeking a better understanding of their performances, political awareness, and constructive dialogues. The project aims to focus on facilitating communication and the contributions made through the empowerment of local communities and the new generation of peace-builders.
Career Plan after TAOYAKA Program
I love being involved in public speaking on environmental philosophy and ecology-related issues, such as nuclear energy, climate change, and the ecological crisis. I have spent a significant amount of time in the past focusing on expanding my skill set and on debating. My ultimate goal is to analyse complex global issues. After Taoyaka, I plan to enter post-doctoral work at a peace research institute together with education on political cinema. I want to continue with a long-term career as an academic conducting research on social integration projects in disadvantaged regions. I consider myself a researcher with diverse experiences in multiple regions around the world.
Her interview with HU

Voices from Abroad: Pinar Temocin, "A Life with Art and Politics"