Anindita Maya Julungwangi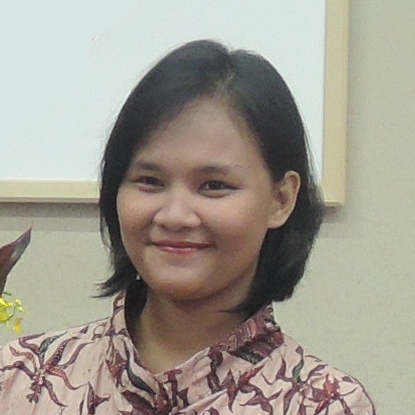 Name: Anindita Maya Julungwangi
 Department: Graduate School for International Development and Cooperation, Program in Educational Development and Cultural and Regional Studies
 Course: Cultural Creation Course
 Research Field: Anthropology
 Supervisor: Seki Koki

Career and Academic Background before TAOYAKA Program
I get the bachelor degree in Political Science from Gadjah Mada University. In 2009, while doing my undergraduate study, I worked as a news anchor in Jogjakarta TV and radio broadcasting Service. In 2011, as soon as getting my bachelor degree, I was accepted to be the marketing corporation relation officer in one of the distinguished State-Owned-Tourism Enterprise Offices named PT TAMAN WISATA CANDI BOROBUDUR, PRAMBANAN & RATU BOKO. My main job is promoting Borobudur, Prambanan and Ratu Boko Tourist Resort and Attraction to international societies working together with domestic and foreign travel agencies and other related Indonesian government offices.
Research Plan in TAOYAKA Program
Tourism has as an important role to improving the living standard of the community, especially those who lived in rural area. Tourism and community have a strong ties and impact to each other. It is believed that community participation in tourism can be contributed to the sustainability of tourism development. As the oldest type of tourism which relied in every religion and in every cultural part of the world, religious tourism have been exist and help to boost local economy. Religious tourism is a type of tourism whose participants are motivated in part or exclusively for religious reason. There are many different motivation of peoples who doing religious tourism. In Indonesia especially in Java, there are thousands of graves which are visited by varying numbers of pilgrims. The most important saints in Java are the agents of the Islamisation of the island. Many small religious sites are growing rapidly and attracting pilgrims and tourists. Small religious sites with original local or regional catchment areas play a significant role in boosting local economy.
Hence, I have a plan to writing comparative research of community pasrticipation in religious tourism in Indonesia and Bangladesh. Indonesia and Bangladesh have a close similarity in term of the big population of Moslem and their cultural phenomena of visiting sacred graveyard. In writing my thesis, I have a plan to give a suggestion in policy recommendation for Bangladesh in term of religious tourism based on the phenomenon in Indonesia. The suggestion will emphasizes more on social cultural aspect.
Career Plan after TAOYAKA Program
I hope to be growing as an international-minded person who have wide range of knowledge, experience and skills for the development of society, being active in promoting the mass-actions of local, regional and international communities to keep preserving their indigenous nation identity (culture, custom, and tradition) under peaceful atmosphere and in the same time accepting and or adapting high technology (eco-friendly ones) for the betterment of humans life and security. After completing Taoyaka Program and getting PhD degree, I have a dream to devote my useful knowledge, experience and skills gotten in Japan for developing my country, Indonesia.