Nattacha Paksung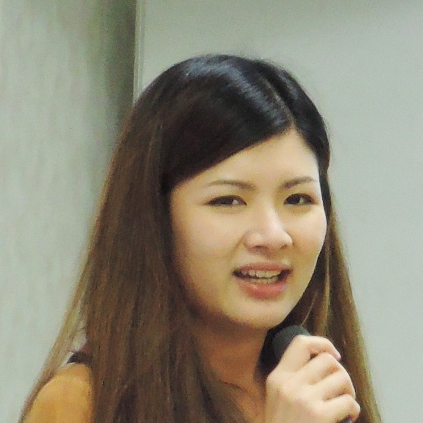 Name: Nattacha Paksung
 Department: Graduate Scool of Engineering, Department of Mechanical Science and Engineering
 Course: Technical Creation Course
 Research Field: Thermal Engineering
 Supervisor: Yukihiko Matsumura

Career and Academic Background before TAOYAKA Program
Before transferring to Taoyaka Program, Nattacha has obtained her bachelor degree from Department of Chemical Engineering, Faculty of Engineering, Chulalongkorn Univeristity, Thailand in 2012 and her master degree from Graduate School of Engineering, Hiroshima University in 2014. In her master course, she has studied about renewable energy from biomass conversion. The conversion technique that she was concentrating is supercritical water gasification (SCWG), which convert biomass into a form of gaseous product using water at high pressure and temperature as a medium. She was attempting to study the reaction behavior in biomass gasification and control undesirable reactions by varying the parameters.
Research Plan in TAOYAKA Program
In Taoyaka Program, not only specific research work is currently being conducted, but meanwhile implement of the technology to solve problem in disadvantage area is also focused. Her target area is rural area of Kita-Hiroshima town, which is facing depopulation problem. It is known that this area has a potential in agricultural activities, so her idea is to introduce technology in agricultural production development and also convert agricultural waste into energy utilized within the are aimed for independency of energy from outsource leads to risk reduction of power outage caused by any unexpected disasters. Her part in this project is to design the overall SCWG process using tomato residue, which is used as our model plant, and to find out the feasibility of the process in terms of energy, economy and environment.
Career Plan after TAOYAKA Program
After having done some on-site project activities and communicated with related local NPOs, she was inspired by their dedication to develop their own hometown. Such those activities are attracting to her and she wishes that she can bring her knowledge and skill in developing the disadvantage area to be implemented in real practice and help people in the area in a peaceful way. Moreover, she is eager to work in an international arena, the workplace that consists of the diversity of the opinions. People can brainstorm more ideas, share more aspects and come up with more creative solutions for solving global problems. Therefore, she hopes that she has an opportunity to work in a related international organization in the future after her graduation from Taoyaka Program.