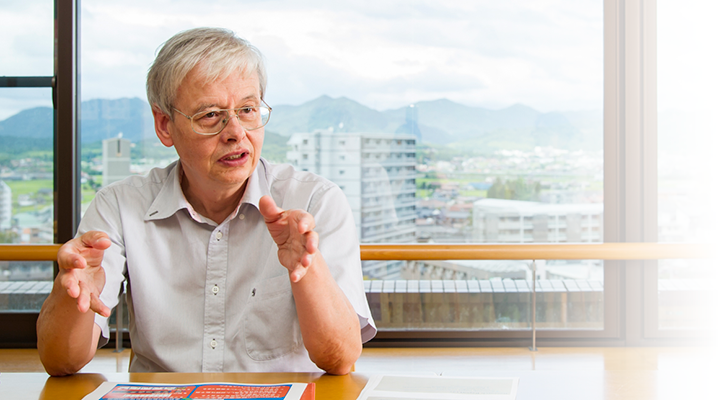 MENTOR
INTERVIEW
Basic design and development of functional memories and
research of application of intelligence systems
Leveraging LSI with
human-like recognition
functions to society
---
Technical Creation Course
Graduate School of
Advanced Sciences of Matter
Prof. Mattausch, Hans Jürgen
Basic design and development of functional memories and
research of application of intelligence systems
Developing LSI Architecture with Learning and Recognition Functions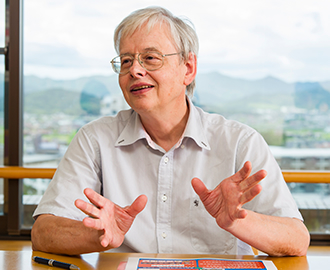 Professor Mattausch studies functional design and its applications. He is particularly working on the "development of ideas and designs for learning and recognition" for the past few years.

"Microprocessors are equipped in computers as standard LSI, and can demonstrate various applications, by executing software programs. This field has been researched for quite a long time, but microprocessors are still weak when it comes to human-like intelligence processing. That's why I'm researching to develop LSIs and microprocessors that can do what humans do," comments Professor Mattausch.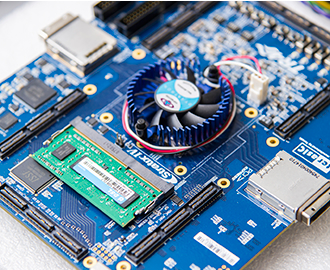 The professor says his goal is to develop LSIs for the fields of recognition and learning, which can, for example, be equipped in cars to prevent accidents by recognizing surrounding obstacles, or be used in security systems for human face and fingerprint recognition, among contributing to other various recognition systems.

"The technology may also be applied for controlling wild boars in Japan's disadvantaged areas, or dangerous snakes in southern Asia."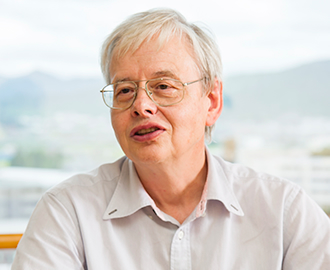 Research needs to be done to derive the actual system designs, but before that, the professor says, they need to "meet actual demands."
Acquiring fundamental knowledge that becomes the foundation for new technological developments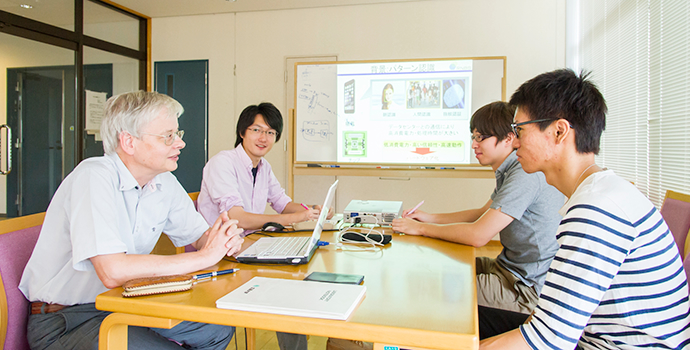 Professor Mattausch is responsible for the "Microprocessor Design" educational course in the Taoyaka Program. The course lectures basic knowledge and technology pertaining to microprocessors, which are important to know as researchers and developers.
"The technology learned here does not directly help disadvantaged areas, but knowledge on what type of technology exists to be applied is first necessary when developing solutions that match such regions. Students need to possess these kinds of knowledge."
Professor Mattausch continues, "Developing technology that fits disadvantaged areas using such knowledge is a very important point."
This is because research is often prone to target developed countries.
"It's necessary to heighten students' consciousness towards society as engineers. Applications are very important for research, but when considering societal needs, you need to be conscious about developing technology that can be used in disadvantaged areas around the world, and not just developed countries. Leaders with such awareness are indispensable in any event in order to improve society to the better."
The Taoyaka Program deliberately works on such educational goals that universities traditionally have not placed much focus on.
"Covering this subject is extremely difficult and requires much effort. But I believe that many people wish to be able to think from a broad perspective."
Being able to contribute to society's conflict resolution through the Taoyaka Program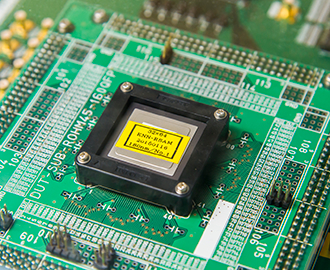 There are currently two students in the Taoyaka Program studying with Professor Mattausch. One is an exchange student from China, and the only female in the Technical Creation Course. The other student is a Japanese male student who joined this research group only recently.
"The students are working hard. The program requires a lot of work in terms of studying, but they are extremely motivated," Professor Mattausch says.

Students taking the Taoyaka Program need to study two times more because they also need to complete the conventional technical curriculum of their major together with the additional requirements of the Taoyaka Program. However, Professor Mattausch exclaims, "The program will provide students with significant knowledge and experience overall so that they will be capable of resolving various types of issues."
Furthermore, although the program was his first time participating in efforts integrating arts and sciences, he appreciates it as a valuable experience as an educator.
Professor Mattausch will work on cooperation between mentors, saying, "Some people claim that deep understanding and cooperation between arts and technical experts are almost impossible, but I think that needs to be worked out."
For the animal recognition system previously mentioned, the professor comments, "I don't think I would have worked on creating such a system if there was no Taoyaka Program."
He then explains, "Many research programs conducted in universities spend much of the efforts in basic research, and the majority of applied research efforts are conducted jointly with industrial corporations. However, the Taoyaka Program always involves applied research which is not immediately of industrial importance. The program requires providing of affordable yet quality technology even if it is not the most advanced, as long as it satisfies the goal of helping disadvantaged regions. In terms of being conscious about the society's needs, this type of program is new in Japan. I also came to understand the necessity of such awareness only recently."
Professor Mattausch anticipates students to successfully leverage what they have learned in the Taoyaka Program for significant conflict resolution in actual society.
"Through experiencing the Taoyaka program, students will understand how to shift attention towards society. For the various difficult issues to come, I'm sure the students will resolve them with success."

Mattausch, Hans Jürgen Professor
Research Institute for Nanodevice and Bio System (RNBS); Professor, Graduate School of Advanced Sciences of Matter, Department of Semiconductor Electronics and Integration Science
May 1, 2008 – Professor, Research Institute for Nanodevice and Bio Systems, Hiroshima University
April 1, 2002 – Professor, Graduate School of Advanced Sciences of Matter, Hiroshima University
September 1, 1998 – April 31, 2008 Professor, Research Center for Nanodevices and Systems, Hiroshima University
October 1, 1996 – August 31, 1998 Assistant Professor, Research Center for Nanodevices and Systems, Hiroshima University
April 1, 1995 – September 30, 1996 Principal Researcher, Siemens AG Research Laboratories
April 1, 1990 – March 31, 1995 Group Leader, Siemens AG Research Laboratories
May 1, 1986 – March 31, 1990 Project Leader, Siemens AG Research Laboratories
January 1, 1982 – April 30, 1986 Researcher, Siemens AG Research Laboratories (Germany)
November 1, 1978 – December 31, 1981 Researcher, Max Planck Institute for Solid State Research (Germany)