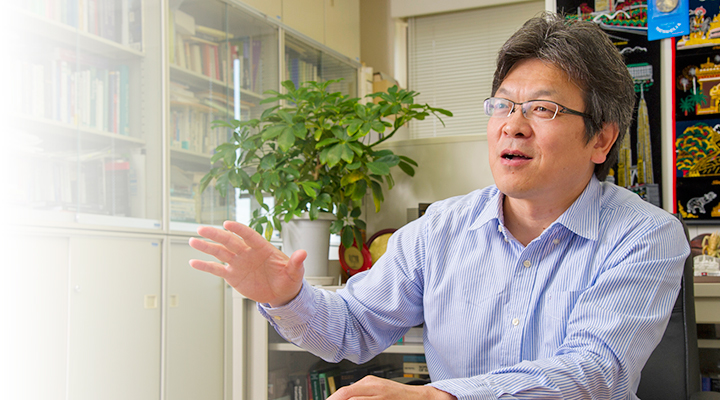 MENTOR
INTERVIEW
Conducting research into civic life and its associated phenomena
from the viewpoint of human behavior.
What's needed to solve
societal problems is to make people
who are actually living in
that society understand them
---
Social Implementation Course
Graduate School of Advanced Science and Engineering
Prof. Junyi Zhang
Conducting research into civic life and its associated phenomena
from the viewpoint of human behavior.
Thinking on a variety of subjects from the viewpoint of trying to improve civic life.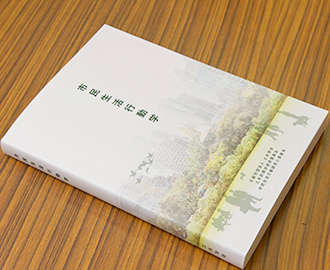 Professor Zhang's specialist subjects include transportation planning and engineering, town and regional planning, environment and energy policy, tourism policy and life-oriented approach. From these subjects he takes a wide variety of research themes and conducts inter-disciplinary research. His field includes both developed and developing countries. Amongst these, his main area of research is 'Life-oriented approach'.

While this is extremely inter-disciplinary, it also constitutes a new academic framework managing a wide field of subjects, from local problems to global ones like global warming.
"For example, transport is a means of moving. Moving is a way of supporting one's lifestyle. So in other words, if transportation policy contributed to improving the quality of people's lives, it would be much better, if it doesn't do that, then we don't need it. We should think along the lines of, if the result of road maintenance is that people's lives are improved, then it is worth doing.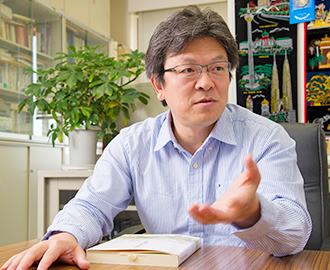 Based on this kind of fundamental theory, Professor Zhang is continuing his research, approaching regional and urban planning from a cross section of disciplines.

In last school year's Taoyaka Program, one of his students conducted research relevant to this. The student investigated how people in the coastal areas of Bangladesh dispersed or migrated after a natural disaster and how their lives changed.

"My group's style was to interview the real inhabitants face to face, do questionnaires and try to understand the situation from analysis of those results. I think our main mission was to try and use the results to influence planning and policy etc." Says Professor Zhang.
In April next year, a student coming from Bangladesh will pick up this research theme and Professor Zhang plans to continue the study with him.

"We are primarily concerned with transportation, but if you think about it, that involves measures like making roads high so they aren't washed away by floods. However, this costs extra money, so it isn't done. But people end up migrating, so we think about it. This is where the 'life-oriented approach' comes from. We want to connect people's intensions to improving their lives. In that way you can say that it is a fascinating field of research."
Studying regional and urban planning techniques in class. I want to make their own experiences useful for them.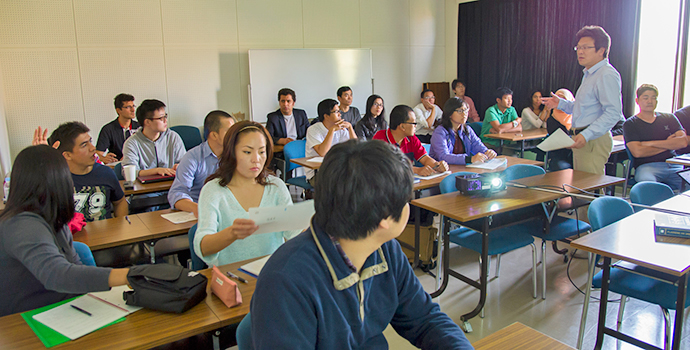 The subject of the Taoyaka Program that Professor Zhang is in charge of is, 'Regional and Urban Engineering'. In this class he teaches the various methods of regional and urban planning. After he is finished teaching, the style of the class is that the students take turns to read and practice. Then when there is a question, the aim is for the students to improve their problem solving abilities by applying what they have learned in class.
"This class isn't solely focused on thinking about disadvantaged areas, but whenever it is applicable we spend plenty of time on that. My style is that after I'm done teaching, I want to work together with the students to try and tackle some problem." Professor Zhang says.
Since he has been involved in a lot of educational programs in the past and has a lot of experience which he can put to use in his classes. He say that he expects smooth developments and great results from the Taoyaka Program. He also has a message for those he would like to join the course.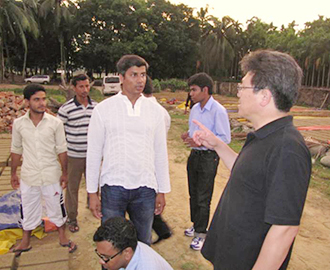 "What I'd really like to see is more Japanese students taking part. Recently, a lot of people are only interested in their own niche areas of study, but if you take part in the Taoyaka Program on site and then go home, you will really find yourself look at what's around you. I think that is one thing that is interesting about it. I think it will broaden your possibilities for the future and it's definitely useful for career design formation. I think if people look at it like that and want to join, that would be great.
Also, something really bad is that people look at it and think that if students from developing countries are taking part then the level of research must be low. This is so far from the truth! People's intelligence is borderless, so you can pick up techniques from other places and really take on some interesting research. We fully support overseas students who are ambitious and hard working. We want them to learn about both Japan's good points and its bad points."
One of his students is currently taking part in a regional development project through tomato cultivation in Kita-Hiroshima Town and is actively supporting its progress.
Lots of subject areas and loads of research connecting to the Taoyaka Program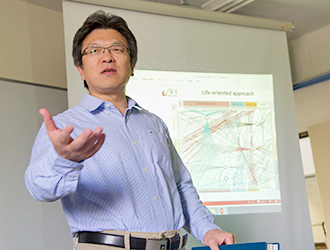 At the moment Professor Zhang is moving forward with a number of research themes, the subjects of which can be seen to vary from country to country, while the content of many of them link very nicely back to the Taoyaka Program

1) In Bangladesh, 'Adopting measures against climate change related natural disasters (including migrants)', 'Social exclusion and transportation', and 'Applied research of the life-oriented approach'.
2) In Nepal, 'Life in agricultural communities and the transportation environment'.
3) In Japan, 'Lifestyle and migration (a comparison with Germany)'.
4) In China 'New style urbanization policies and farmer mechanic research'.
He is also currently considering a research subject for India.
"My research in Bangladesh is something that I have been working on with a student from the Taoyaka Program. As well as the previously mentioned migration from natural disasters problem, we are also working on the problem of 'social exclusion'. We are also doing similar research in Colombia." Professor Zhang says.
According to the professor, social exclusion is something linked to low income and living in bad places meaning that you can't do what other people do. The mission in such cases is to work out policies that enable such people to receive the social services etc. that they are originally entitled to. Based on this thinking, he wondered if it wouldn't be possible to help them with improvements to the transportation situation, and is currently in the middle of researching that at the moment.
"For example, even if in a remote place, if IT is used well and through using telecommunications, remote medical systems may be possible. This is really something that matches the contents of the Taoyaka Program. Added to supporting people through technology, we in the Social Implementation Group also want to be able to help people via regional and town planning."
However, something to be careful of here, the professor says, is cultural differences.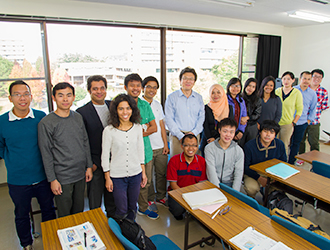 "The situations in farming communities in Nepal and Japan are different, so it is necessary to consider the characteristics of each region before acting. So, it really is difficult. We have to listen carefully, and take in people's behavior and thoughts to try and understand them, this is becoming a really important part of our work."

The only way to coordinate the 3 courses of the Taoyaka Program is to approach them from the three different aspects.

"Part of Taoyaka is the idea of 'cooperation within a flexible frame', this is an inter-departmental approach because really, it's an integration of arts and sciences. That is also the unique point of my own research."
Professor Zhang wants to actively continue with this inter-disciplinary research in future.


Junyi Zhang Professor
Transdisciplinary Science and Engineering Program, Division of Advanced Science and Engineering, Graduate School of Advanced Science and Engineering
April 1, 2020 – Professor, Graduate School of Advanced Science and Engineering, Hiroshima University
October 1, 2011 – March 31, 2020 Professor, Graduate School for International Development and Cooperation, Hiroshima University
October 1, 2002 – September 30, 2011 Associate Professor, Graduate School for International Development and Cooperation, Hiroshima University
April 1, 2001 – September 31, 2002 Urban/Transportation Consultant
April 1, 2000 – March 31, 2001 Research Fellow, Eindhoven University of Technology, The Netherlands
April 1, 1998 – March 31, 2000 Urban/Transportation Consultant
April 1, 1996 – March 31, 1998 Research Associate, Faculty of Engineering, Hiroshima University